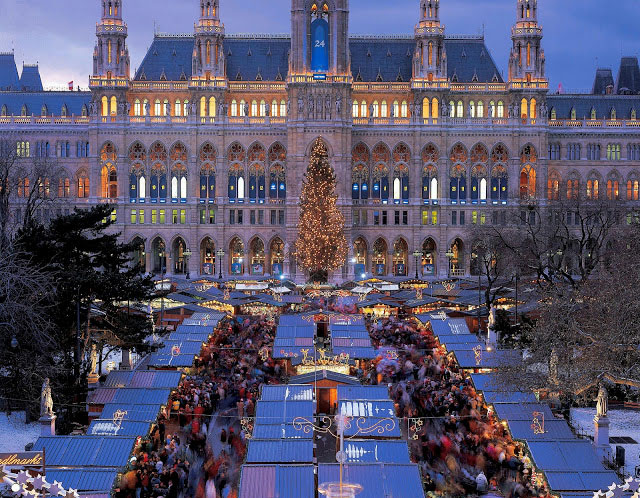 Vienna, September , 2005
After being awarded a commission in March 2005 for the restoration of the frescoes in the Vienna City Hall and the redecoration of the Lanner Lehar Hall, Latzke and his team have now started works in this famous Austrian listed building.
The City Hall in the center of Vienna was built by Friedrich von Schmidt between 1872 and 1883. It is designed in the Neo-Gothic style and prides itself on it's beautiful fresco-decorated halls.
It serves as the seat of both the Mayor and the City Council of Vienna. The town hall also serves, in personal union, as Governor and Assembly of the State of Vienna, a state with the Austrian federal system. It also accommodates the historic 'Wiener Rathauskeller' restaurant. The traditional restaurant consists of several baroque halls, offering an array of dishes from small traditional Viennese delicacies to grand gala buffets.
On September 27, 2005 renovation work started on what is expected to be a 35 million Euro project to renovate the building by the year 2023 when the work – expected to take place in 11 stages and affecting 40,000 m² – will be completed.
Rainer Maria Latzke will be the only modern artist to add a wall painting to the historic frescoes of the listed landmark.