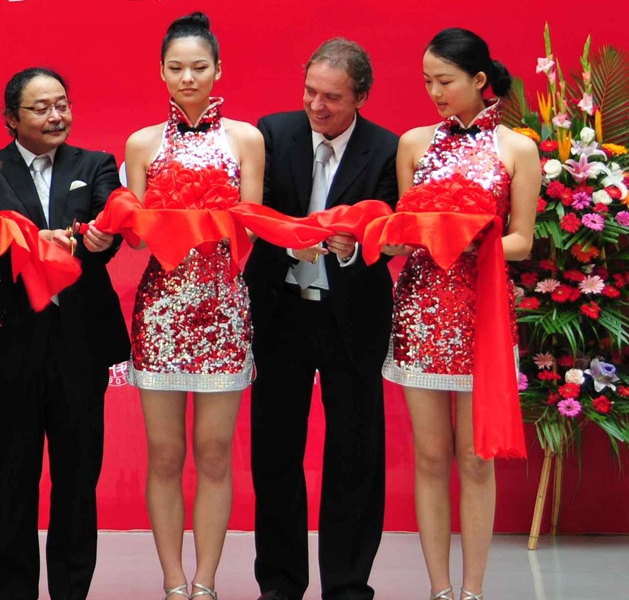 September 15th, 2010
The new Master Studio of Professor Rainer Maria Latzke has been opened in a grand, festive ceremony with numerous guests including governmental authorities, members of the SIVA Faculty and many students.
The Master Studio for Mural and Decorative Wall Art is the first higher education program for classic European wall painting in China. The Studio will also be home for the Chinese branch of the Institute of Frescography, which Latzke founded at the Utah State University in Logan, USA.
Latzke will be assisted by two foreign and two Chinese assistants and will teach and also continue the research in advanced mural painting techniques.