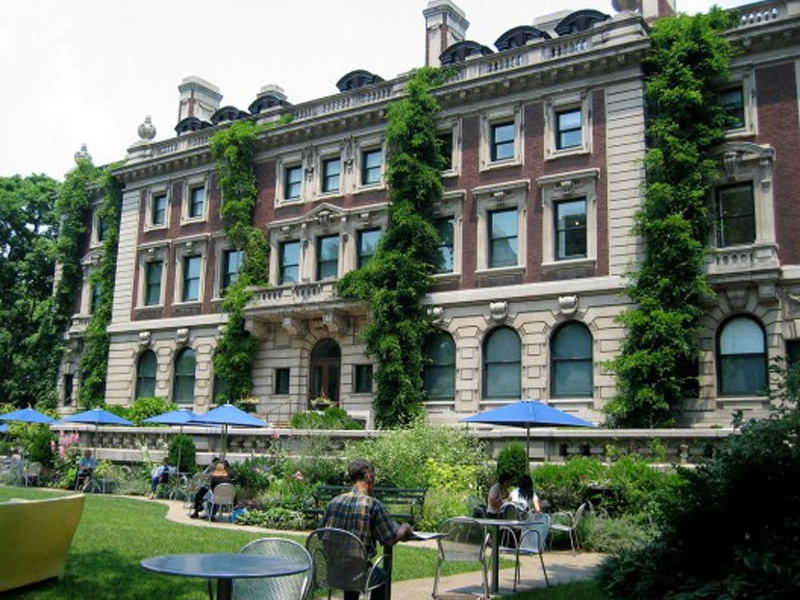 New York –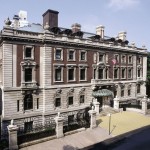 On Thursday January 11th 2013, Prof. Rainer Maria Latzke held meetings with the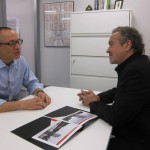 curators of the Smithsonian´s Cooper-Hewitt National Design Museum in New York.
The Smithsonian's Cooper-Hewitt National Design Museum is the only museum in the US devoted exclusively to historic and contemporary design. The museum presents compelling perspectives on the impact of design on daily life through active educational and curatorial programming. It is part of the 1897 founded Smithsonian Institute, the world's largest museum and research complex which consists of 28 museums and galleries, amongst them the American Museum of Natural History featured in the blockbuster movie "Night at the Museum", the National Zoological Park and nine research facilities.
The National Design Museum is housed in the former residence of industrialist Andrew Carnegie, a 65-room neoclassical mansion right on New York's Central Park.  After a warm welcome Dr. Herringshaw, the Curator of the Wall Covering Department of the Museum,  showed Prof. Latzke through the house, which is currently undergoing an extensive renovation and therefore temporarily closed to the public.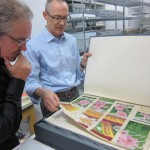 Dr. Herringshaw and Prof. Latzke also visited the warehouse of the museum in Newark,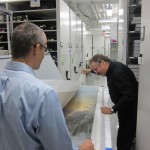 which contains the wall coverings collection, comprising about 10,000 individual pieces, representing the largest collection of this kind in the Western Hemisphere.  Prof. Dr. Herringshaw showed Latzke valuable scenic panoramic wallpapers from the 17th and 18 Century, and discussed with him the problems of restoration and archiving wall coverings, an area in which the IOF has great expertise.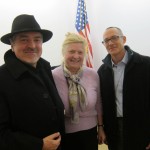 Back at the National Design Museum, in the afternoon Prof. Latzke met with Sarah Coffin, Curator of 17th and 18th Century Decorative Arts and Head of the Product Design and Decorative Arts Department. Mrs. Coffin showed great interest in the teaching experiences of  Professor Latzke in China  and his view on the development of art, design and architecture in contemporary China.
The meeting ended with the conclusion that it have been for both sides an interesting and informative exchange and to continue related talks in the future.