About the Artist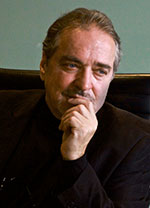 Rainer Maria Latzke is a German artist and wall painter. International media refer to him as one of the leading representative  of this art form. Latzke studied at the Duesseldorf Art Academy under Josef Beuys and Gerhard Richter. After graduating as a master student, receiving master degrees in art and philosophy, he went to Italy to study Renaissance painting techniques. He soon realized mural painting would become the centre of his career. Today Latzke's work adorns walls throughout the world, such as the City Hall of Vienna, Royal Palaces in the United Arab Emirates, luxury hotels like the Ciragan Palace in Istanbul and the Royal Clipper, the largest sailing ship in the world. His clients include Mercedes Benz, Maserati and German rock band The Scorpions. With the invention of the Frescography he created a revolutionary new manufacturing process for large-scale murals. Latzke is included in the list of the Russian Federation as one of the world's best artists of the last four centuries. Because of his passion for mural painting and inventions, International media nick-named him a "modern Michelangelo". Forbes magazine named him one of the most influential painters of the 1990s. Latzke is a professor of mural painting at Utah State University, he holds honorary professorships at one of China's leading universities, Fudan University and at the Shanghai Institute of Visual Arts (SIVA).  
Life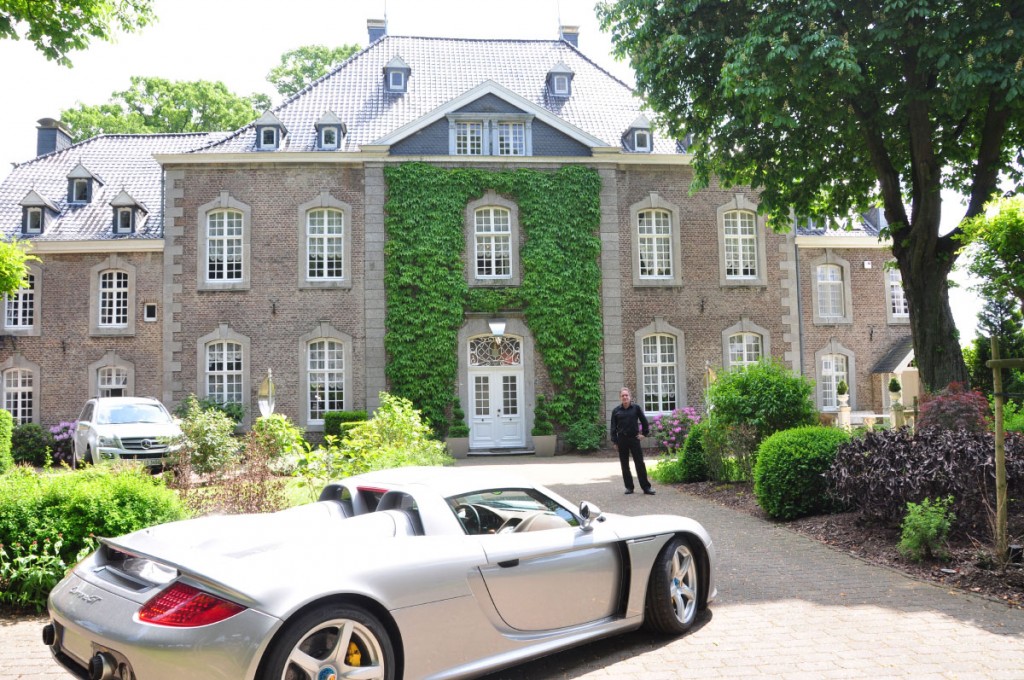 Rainer Maria Latzke was born on December 28th, 1950 in Frohngau in Rhineland, as the fourth of nine children of an art teacher couple. The parents had met while studying at the Berlin Academy of Fine Arts and made sure that the children came into contact with art and music at an early age .   
        "In our family, everything revolved around art. We could paint before we could talk. "
In school, he devoted himself almost entirely to his artistic skills and played drums in a beat band. Latzke studied art education at the Johannes Gutenberg University in Mainz and took philosophy as his second subject. Financial stability as a teacher was important to his father who would only support him if he would study a second subject. However, after two semesters he grew tired of the provincial atmosphere of Mainz and the teachers course itself. Against his fathers will he enrolled at the Düsseldorf Art Academy to study fine arts, where he attended the classes of Josef Beuys and Gerhard Richter. He also started drawing cartoons and advertisements for a magazine in Düsseldorf to support his life.
        "Both have taught me something important: Beuys taught me what I certainly did not want to do and Richter taught me how to execute my ideas perfectly. Beuys did teach one very practical lesson, how to market oneself. I once saw him in a Bentley before a snack bar where his chauffeur bought him a curry sausage, yet at the demonstrations he regularly organized with his students, he would show up in a banged up old car. He was the kind of man who could have very well successfully directed an advertising agency. "
Latzke was awarded the title of master student upon graduating, with  masters degrees in art and philosophy. The beginning of his artistic career however, was met with little encouragement. The gallery owners rejected him, saying he had come 200 years too late with his realistic style. To earn a living, he continued to draw cartoons and advertisements for local newspapers and shops. However, since the orders came infrequently and were not well paid, he eventually took a job as an art teacher at a high school. It didn´t leave much spare time for painting and he finally quit two years later to travel to Italy, delving into the art of the Renaissance. He was especially fascinated by the frescoes of the old masters.       
        "I found the idea that you can walk right into a picture and become a part of it surreal, being suitable not only in the Renaissance, but also in our time. I was surprised that no other artist saw that, and I knew that this was what I wanted to do. "
Because there were no living teachers, he learnt from the dead, studying their works in historic villas and palaces in Italy, and read everything he could find about the production techniques of the renaissance mural masters in old books. Soon he was able to carry out his own wall paintings and was able to exchanging murals for food and a place to stay. When he returned to Germany, he realized that his situation hadn't changed, instead he was now considered "to be 400 years behind rather than 200". But he was not deterred and started to paint murals for friends in return for pocket money or a few meals. His situation changed when he was commissioned to paint the walls of an Italian restaurant for six months of free food. Pictures of these murals found their way to a TV station and newspaper articles soon followed. Suddenly in the spotlight Latzke was showered with orders. With high demand the prices of his works increased as well, quickly making him Germanys most known mural artist. In 1986 he bought a 36-room castle in Belgium, the Chateau Thal, which he not only renovated but also painted many murals in the various rooms.
        "When we drove to school huddled together in my father's battered car I told my siblings that I would have a large limousine with a chauffeur one day. They laughed at me and said, look, that's Rainer and his crazy ideas as we know him. This of course annoyed me, so I jokingly added that I would also live in a castle and my butler would have to pay the suppliers at the backdoor. They cheered even more, until my father said that we should stop the nonsense and instead tell him the results of the last classwork. Then all was quiet, but secretly I thought that everything would be the way I imagined it. And in the end, it happened. "
In his studio Latzke trained young artists who assisted him in his international orders and soon could manage independent tasks in the growing number of projects. This gave him time to dedicate to his own projects, which had been on his mind for a long time. Amongst them was the creation of a reproduction method of murals which would fit to the always different dimensions and architectural elements of the sites. Latzke solved the problem with the invention of the Frescography, for which he received a patent.
In 1990 Latzke took a sabbatical and went to California. In Malibu he focused on writing, music and ceramic works for two years. On his return to Europe, he settled in Munich, where he carried out numerous projects. In 1995 he purchased an estate overlooking Nice, consisting of two villas built by famous architect Charles Garnier, who also built the Parisian Opera and the casino of Monte Carlo. Latzke restored the buildings and the surrounding 10.000 sqm park.
In 2005 Latzke accepted a professorship at the University of Utah. In 2010 he was awarded an Honorary Professorship of the renowned Chinese Fudan University and he was invited by the Beijing DeTao Masters Academy to set up the first studio for classical European mural painting in China. Latzke lives and works alternately in China, the US and Europe. He has been married to his wife Doris since 1981 and has three children and four grandchildren.
Album
Notice: Captions will appear when hovering over the photos with your cursor. 
Gut Stepprath, Rheinland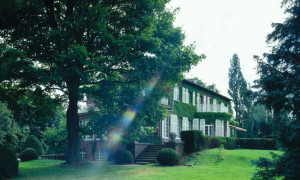 Belgium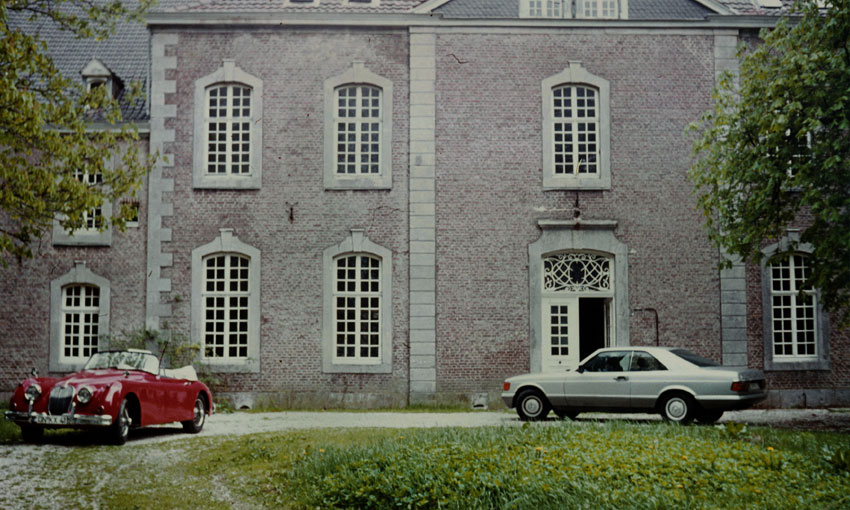 Malibu, USA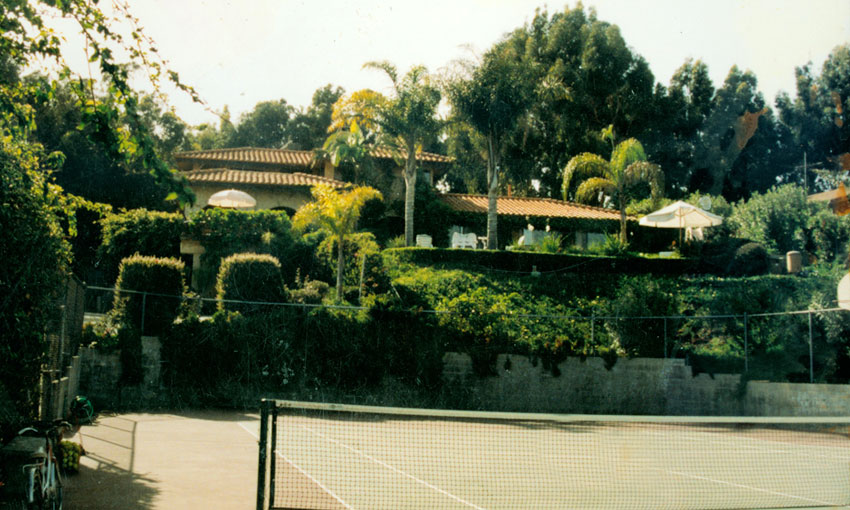 Munich, Germany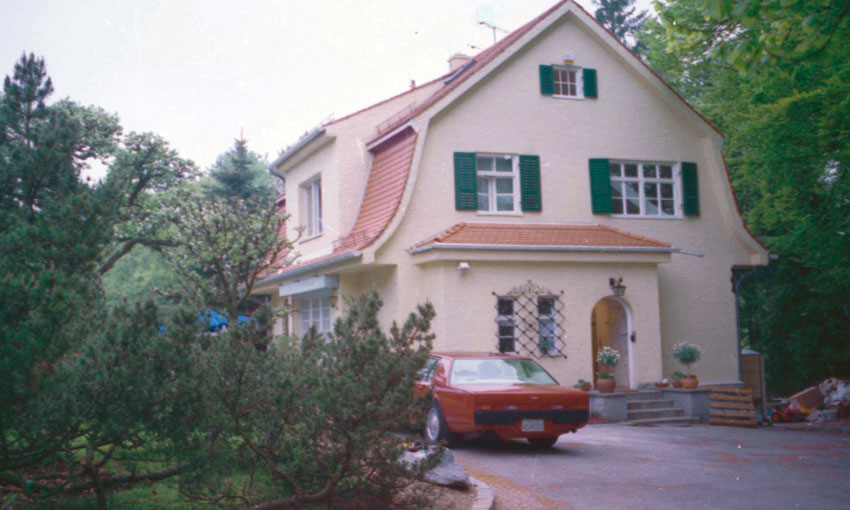 South of France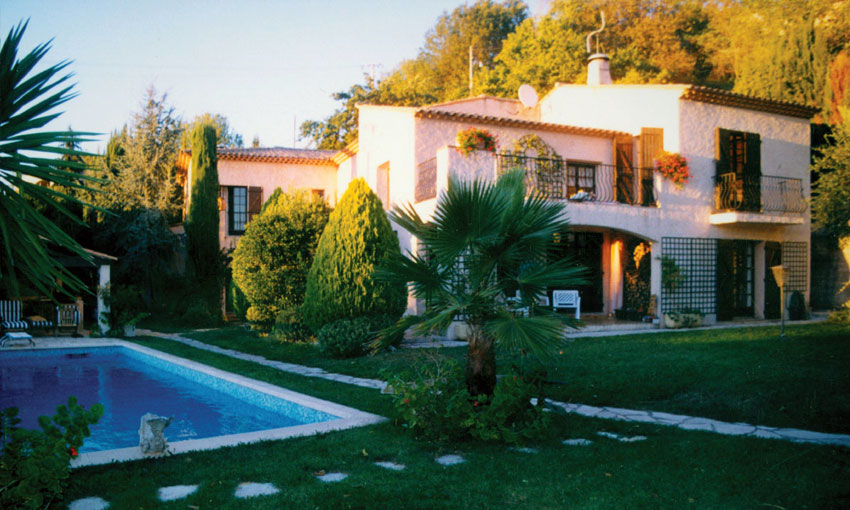 Shanghai, China