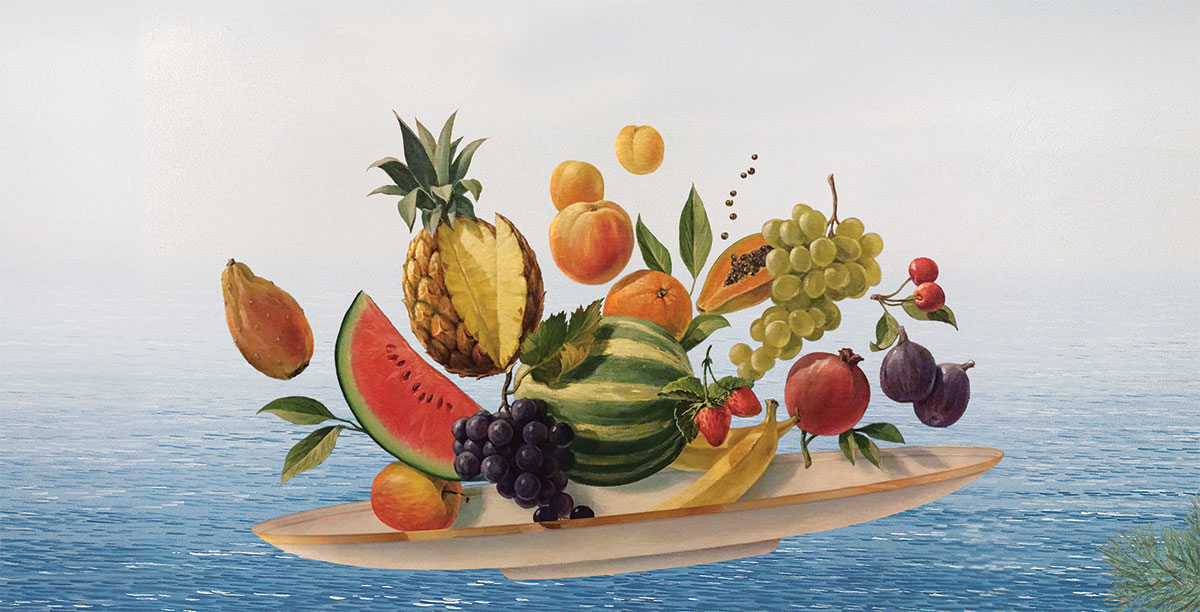 Rainer Maria Latzke is one of the leading mural painters of our time, whose fresco paintings are sold for six-figure sums. With the first Fresco-Lithography edition you can acquire Latzke art for an affordable price and not only beautify your walls with stunning views but also own home with beautiful Now the Rainer Maria Latzke "Schwerelos"-Edition offers his artwork to a wide audience, bringing his work into your living environment with a lasting and likely increasing value over time.
The "Schwerelos"-Edition is manufactured in Latzke's studio onto canvas using the studio's own patented Frescography process.
The motifs of the "Schwerelos"–Edition are numbered and carry the artist´s signature.
For all images, customized stretcher frames made of aluminum and / or stucco frames made of impact resistance polyurethane are available.
Soon we will be presenting here the motifs of the "Schwerelos"-Edition