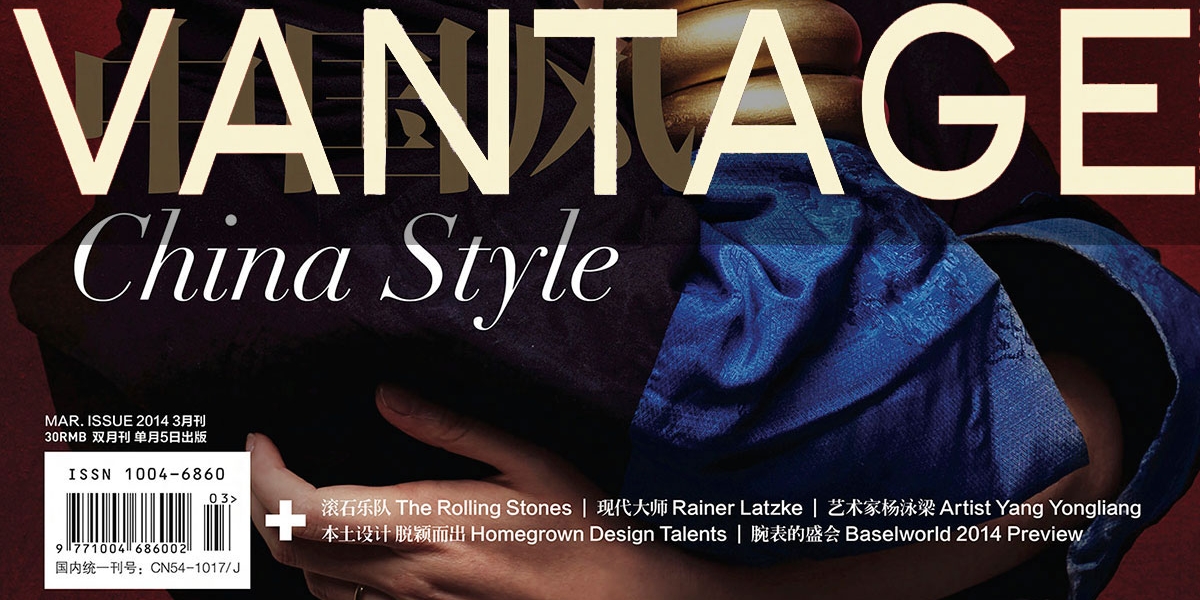 A Modern Master
Rainer Maria Latzke found his life's calling in a forgotten art and brought it back to prominence for the 21st century. Meet a truly modern master.
The sort of realistic painting that Shanghai-based German artist Rainer Maria Latzke specializes in was something of a dying art in modern times. With contemporary "conceptual" pieces in vogue and the traditional values of mastery and technical skill taking a backseat, Latzke's art is rather iconoclastic in an unexpected way. The artist rose to prominence with his large scale Trompe l'oeil and mural painting and is one of the most revered mural painters in the world.
Coming from an illustrious family of artists and scientists, Latzke studied art at the Dusseldorf Academy of Fine Arts under the tutelage of renowned artist Gerhard Richter, but found it difficult to sell his work upon graduation: "The gallery owners sent me away saying that I was 200 years late with my realistic work," the artist recalls, "So I thought that it was better to be hungry under the Italian sun rather than in rainy Germany." It was in Italy where Latzke became fascinated with the illusionistic frescoes of the Renaissance: "It gave me the surrealistic feeling of walking right into a picture and becoming a part of it," he explains, surprised that the world had stopped producing such wonderful art. As there were no living teachers for Latzke to learn from, he learned from the dead ones; rolling through dusty ledgers in libraries and painstakingly studying the paintings in old palaces and churches.
When he went back to Germany armed with his newly gained knowledge and technique, he was disappointed to find that no one wanted murals anymore. "The art scene laughed at me, saying 'what a fool, he went away being 200 years late and came back 400 years late!'" However, understanding that mural painting was his passion, Latzke adamantly stuck to his art, going from place to place painting murals for travel money. "I was always the black sheep in my family and I was used to not being appreciated by everybody so I learned to follow my own road regardless," he says. That rebellious streak paid off when the world realized the value of the work Latzke was creating, raising him to prominence as arguably the best artist in his field. "Success and money always follow good things, and to achieve good results you have to have a true passion for it." Success and money did indeed follow, and it became apparent that there was a very well heeled clientele out there who still appreciate tradition, quality and the level of personalization that comes with a commissioned mural. "When I became famous with my mural art and the critics saw me driving a Rolls Royce and living in a castle, they noticed that they weren't the ones who saw the potential," Latzke reminisces, and that's not a metaphor, he actually lived in a castle.
Rainer Maria Latzke was invited to become a Guest Professor of the Shanghai Institute of Visual Art (SIVA) of Fudan University while he was teaching at an American university. He found an attentive and receptive audience here who were fascinated by the properties of trompe l'oeil murals. "While Chinese mural painting is mostly decorative and two-dimensional, European trompe l'oeil appears three-dimensional and real. It opens the walls and gives you the feeling of looking into a paradise that you can walk right into." Latzke doesn't just paint classical European scenes, but has adapted to the Chinese market by painting traditional Chinese scenes in both Chinese and European styles, giving a whole new dimension to both types of art: "I always was impressed by Asian style, for me art is a big box full of wonderful and colourful things and whenever I rummage around in it, I always find something interesting," he says of cross cultural painting, "It's quite funny though, while my European customers often like Chinese themes, the Chinese clients prefer European ones. Maybe people just dream of things they don't have."
In 2009, Latzke founded the Institute of Frescography whose mission is the improvement of public knowledge and interest in the art of mural and fresco painting. "The people are much more independent and emancipated in their taste as they were when I was young. Then, when somebody decorated his home very modern they created often a sterile and kind of cold ambiance and if on the other hand one liked it more classic they often ended up with a dusty museum atmosphere. Nowadays people don't hesitate to mix different styles, combining hyper modern steel and acrylic designer furnitures with classic elements and thus creating exciting and stunning interiors." The artist is optimistic for the future of his art and all art: "Mural painting is one of the oldest art forms. Sometimes it has its high times and sometimes it is forgotten like a sleeping beauty. But it ́s like music of Mozart or Bach. It always comes back."
By Wen-Xi Chen